Anybody can buy a gift. That's why making gifts during the holidays is extra special! When my kids make me homemade cards, I just melt. You know what I mean. It just means so much! They took the extra time. They put thought into it. They got creative. There's love in that envelope! It's just a real treat!
The same goes for homemade gifts! For me, I love to give gifts from my kitchen. This season I've put together a bunch of super easy, super delicious mixes that you give in a jar. Did I mention they are super cheap to make too? Love that! Especially this time of year! So go get yourself a bunch of mason jars. Maybe you even have some already. I buy them buy the case. They're cheaper that way.
You can pick them up lots of places from Goodwill, thrift stores, Target to Walmart, and even right at the grocery store. I also found super cute different styles and sizes of jars at my local craft/hobby store. Some of the jars cost a dollar or less! Then, I picked up some cute ribbons and some gift tags too. I used my computer to print labels for the jars. On the labels, I printed up the name of the mixes and how to use them. Now, you're all set! Time to crank on the holiday tunes and get busy in your kitchen!
One of my favorite mixes, and definitely the cheapest one to make, is my Beer Bread mix. You pay 5 to 10 bucks for beer bread mixes at the store. So, why not make it and save some serious dough? Sorry, I just had to! LOL! This mix costs just pennies to make. All you need is self-rising flour and sugar. Just mix it together and put it in a quart-size jar. I make a bunch of these all at the same time. Just get an assembly line going. Then, label the jars with the instructions to add a bottle of beer and butter. It makes the best bread, especially warm out of the oven! And, it's so simple! No rising needed! It's a great last-minute side with soups and stews, so you may want to make a few extra jars to keep for yourself!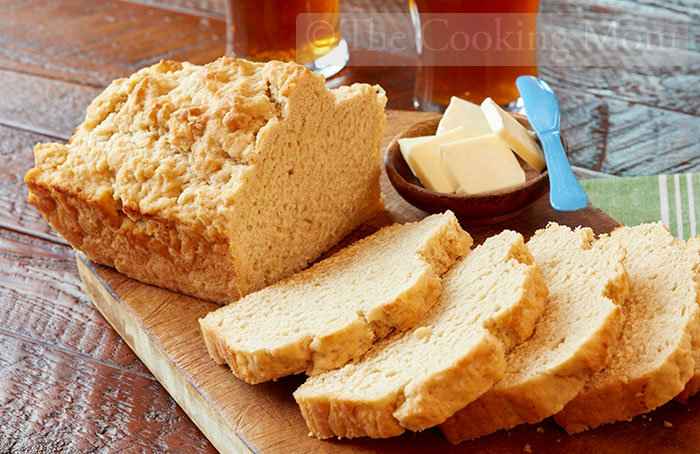 The same goes with my Dill Dip Mix. Need to whip up a dip in seconds? This mix is perfect! Just mix together dried dill and a few other ingredients. When you're ready to make the dip, just take a few tablespoons of the mix and whisk it together with some mayo and sour cream. Now, bring out the fresh veggies for dipping.
It's also great with crackers or chunks of bread, like my Beer Bread for dipping. The Beer Bread Mix and Dill Dip Mixes are great to give as a set.
I love a good cup of Chai, but, it can get expensive! Why not make my Chai Latte Mix? It's the perfect drink and a cold winter day. It makes a great gift for the tea lover in your life!
And who doesn't love hot cocoa? I know my kids sure do! It's no fun when they come in from playing outside in the snow, and there's no cocoa in the house. That's why my Homemade Hot Cocoa Mix makes a great gift! You can give the mix in jars or put it in a clear bag tied with a ribbon and tuck it into a holiday mug. You could even throw in some mini marshmallows too! So cute!
For the chocolate lover in your life, I've a great idea. Make a Chocolate M & M Cookie mix with Holiday M & M's. Just put chocolate cake mix in a jar. Add M & M's on top. Then put a ribbon and tag on it with instructions on what to add to the mix, and bake instructions. These bake up so pretty! Whoever gets your gift will be thinking of you when their kitchen smells like chocolate heaven. I bet you'll get a thank-you phone call too!
And, finally, for those that like a little spice, I've got two great ideas. Make my homemade Homemade Taco Seasoning Mix. I put the mix in a jar and tuck it in a basket along with salsa and taco shells. Now, bring on taco night! My Fiesta Dip Mix is perfect to give with a bag of tortilla chips. Ole!
So, I hope I talked you into making a few of these gift mixes in a jar this season! My daughter Ireland and I love to hang out in the kitchen and make these together. She's my expert when it comes to tying the ribbons! I know we're cooking up some great holiday memories! And, giving some gifts filled with love too!