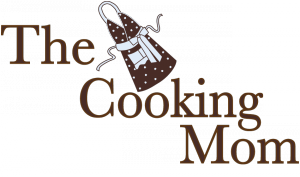 Ingredients:
For the Pastry:
1 cup all purpose flour
2 Tablespoon granualted sugar
1/4 teaspoon kosher salt
1/4 pound (1 stick) very cold unsalted butter, cubed
2 Tablespoons ice water
For the Crostata:
1/2 cup sugar
4 teaspoons cornstarch
2 teaspoons ground cinnamon
4 cups thinly sliced, peeled apples (4 medium)
1 teaspoon sugar
2 Tablespoons chopped pecans or walnuts (optional)
Directions:
For the pastry:
Place flour, sugar, and salt in the bowl of food processor fitted with steel blade. Pulse a few times to combine. Add the butter and pulse 12 to 15 times, or until the butter is the size of a pea. With the motor running, add the ice water all at once through the feed tube. Keep hitting the pulse button to combine, but stop the machine just before the dough becomes a solid mass. Turn dough onto well floured board and form into a disc. Wrap dough in plastic wrap and refrigerate for 1 hour.
Preheat oven to 450 degrees F.
Flour a rolling pin and roll pastry into a 11 inch circle on lightly floured surface. Transfer it to a baking sheet. Now mix your apple mixture.
For the Apple mixture:
Mix 1/2 cup sugar, the cornstarch, and cinnamon in medium bowl. Add the apples, toss gently. Spoon apple mixture onto the center of crust, leaving about 2 inches of edge. Fold the edge of crust over the mixture. Brush edge with water. Sprinkle with 1 teaspoon of sugar. Bake 15 minutes or until crust is brown. Sprinkle with pecans or walnuts. Bake another 5 to 15 minutes longer or until apples are tender. If you don't want the nuts on, then just bake it for about 25 to 30 minutes.