Join The Cooking Mom in Greece – June 2024
It's one of the most beautiful places I've ever been! I've been dreaming of going back one day! Join me next summer June 2024 for 10 magical days in Greece!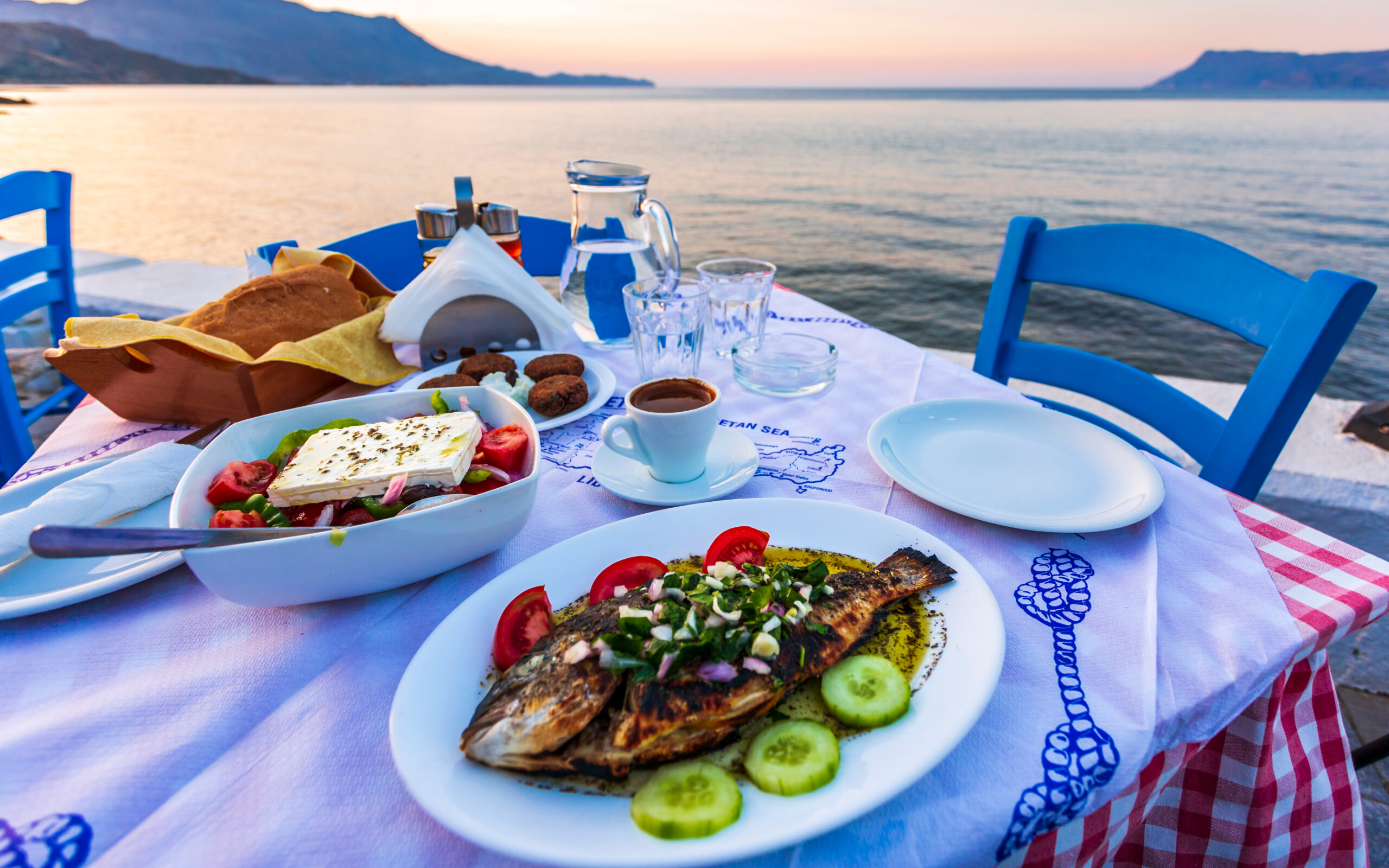 Many of you have been asking if I would be planning a trip to Greece. I'm excited to take you there!
Ready To Vacation In Greece With Amy?
June 14, 2024 – June 24, 2024
Click the button to get the full Itinerary & pricing details. You can also use this link to book your trip! Spots are limited, and the vacations sell out, so don't wait!
I've worked really hard to make this trip over the top fabulous! This trip has so much included! It also is filled with AMAZING Greek food! It's a 10-day trip because I wanted to make sure we'd have time to see and do as much as possible, but I also wanted to make sure we have time to relax a bit!
We'll stay in gorgeous hotels. One of them is even right on the beach!
We'll eat the VERY BEST Greek food!
We'll take food and winery tours
We'll even experience one of the top Greek cooking classes.
We'll explore Athens and two other islands! We'll spend 3 nights on the beautiful island of Naxos, and we're spending 4 whole nights on my favorite, the breathtaking island of Santorini!
We'll end the trip in style with a sunset cruise and Greek BBQ dinner!
We'll fly out Friday, June 14th, 2024 arriving in Athens Saturday, June 15th mid-morning.
My wonderful travel agent Sara will help coordinate our flights so we all arrive around the same time. We'll check into our Athens hotel and then enjoy a welcome lunch with wine at a local Greek taverna. Then, we'll have some time to explore on our own and freshen up for a super fun first night in Greece!
On my trips, we'll do it in style! Tonight we'll avoid the daytime crowds and get a private intimate nighttime tour of the Acropolis.
It's one of the most famous museums in the world and at night it's even more spectacular! We'll get to see the famous Parthenon all lit up at night! I can't wait!
Then, get ready for a Greek feast! It's our welcome dinner! I hope you're hungry. We'll enjoy Greek wines and another big delicious Greek dinner. Then, after a night of so much fun, we'll head back to the hotel for a good night's sleep.
On Day 2 of the trip, we'll enjoy a big, beautiful breakfast at our Athens hotel. Breakfasts are included every morning on this trip! After breakfast, we'll set out to explore Athens some more.
You know me, I'm all about the food! This is a culinary trip so today we'll learn about Athens and Greece on an amazing food walking tour.
We'll go with local experts in search of the very best Feta cheeses, Greek pastries, and so much more! We'll also go to a famous Athens market to shop for Greek spices and olive oils. It's going to be so delicious!
Tonight, get ready for some live music. We're going to another Greek Taverna for an amazing included dinner with wine. We may even do some Greek dancing too!
On day 3 of our trip we'll have breakfast and check out of our Athens hotel.
Today, we're taking a ferry over to the beautiful island of Naxos. It's the largest of the Cyclades islands and it's known for its beautiful beaches! We'll stay 3 nights at this gorgeous beachfront hotel!
You are going to love it! Besides the stunning beaches, Naxos is also known for its traditional villages filled with history and charm and amazing food and olive oil!
Today, when we get to Naxos, we'll go to a charming small olive oil museum. We'll learn all about the history of Greek olive oil and how they make it. Then, we'll get to do a Greek olive oil tasting!
Now, it's time to taste more Greek food.
We'll be hungry for lunch, so we're going on another food and walking tour. We'll explore Naxos, stopping to try some of the best Greek pastries like Greek donuts with honey and walnuts.
We'll sample more Greek cheeses and charcuterie with meats, olives, wines, and more. Tonight, we'll have another wonderful Greek dinner at a great local restaurant.
On Day 4 of our trip, we'll enjoy coffee and breakfast at our beachfront hotel and then we'll have another day to explore Naxos. This afternoon, we're going on a winery tour!
This is a family-owned winery that is so unique and special. We'll get to sample several of the wines they make, tour the breathtaking vineyard, and enjoy more Greek cheese, meats, and olives.
Tonight after our wine tasting, you can relax and explore town with dinner on your own at a local restaurant.
Day 5 in Naxos starts with another delicious breakfast at our resort. Today, you are free!
You can spend the day at our hotel beach or pool. You can shop, explore more, and even take an optional add-on cooking class. We'll be putting together a list of optional add-on experiences for you. Tonight, we'll have a "farewell Naxos" dinner with wine outside at our fabulous hotel.
Day 6 will start off with one last breakfast at our resort in Naxos, and then we'll take a boat ride to my favorite and one of the most stunning Greek islands, Santorini.
We'll spend 4 AMAZING nights in Santorini. Originally we'd planned 3 nights here but I just didn't want to rush our time here. I wanted time to really get to know this magical island. Our last 4 days and nights in Greece are going to be really special!
When we get to Santorini, we'll jump right in with some fun! We'll have another fantastic wine-tasting experience with more local Greek wines and food to try.
Then, we'll check in to our AMAZING Santorini hotel. This cliffside hotel is stunning with gorgeous views!
Tonight, you'll either have time to explore Santorini and have dinner on your own or you'll be taking a very special cooking class with wine and then you'll get to enjoy the AMAZING several-course dinner you helped prepare!
Everyone will get to take part in this cooking class! We'll be broken into smaller groups, so you'll either be doing the cooking class tonight or tomorrow night.
On Day 7, we'll sleep in a bit and enjoy a lovely fresh breakfast at our hotel.
Next, we'll take a private driving tour around Santorini to see the sights. We'll enjoy a beautiful lunch at a restaurant with a gorgeous view.
The group that didn't do the cooking class last night will do it tonight. The other group can explore and have dinner at a local restaurant on their own.
Day 8 we'll enjoy another breakfast at our beautiful resort and then it's a FREE DAY! Today is all yours! That's right! I thought it was so important to have a day to relax and do what you want to do.
You can sleep in or get up early. Explore, shop, do more wine tasting, or you can even get adventurous with water sports. We'll be putting together a list of optional tours and add-ons you can book. Tonight, watch the sunset and find a taverna for dinner on your own.
For Day 9, we'll enjoy breakfast at our resort. You can go explore a bit, go shopping, or hang out at our pool. This afternoon, I've planned a sunset catamaran boat ride. We'll be able to swim, snorkel, or just relax and take in the scenery. We'll enjoy cocktails and a big delicious Greek BBQ dinner and we'll watch the sunset. A farewell dinner we'll never forget. It's the perfect way to end our trip!
On day 10, we'll have one last breakfast at our resort, and then we'll board our ferry to Athens. Then, it's time to say goodbye and fly home.
This truly is the trip of a lifetime! There is so much included! I worked hard to make it over the top and, at the same time, keep it a great value!
Every breakfast is included, many lunches, most dinners with wine too! There's a cooking class, wine tastings, guided city tours, two food tours, a sunset sail with dinner and so much more! I can only take a limited number of people to reserve your spot TODAY!