Fresh Tomato and Mozzarella Salad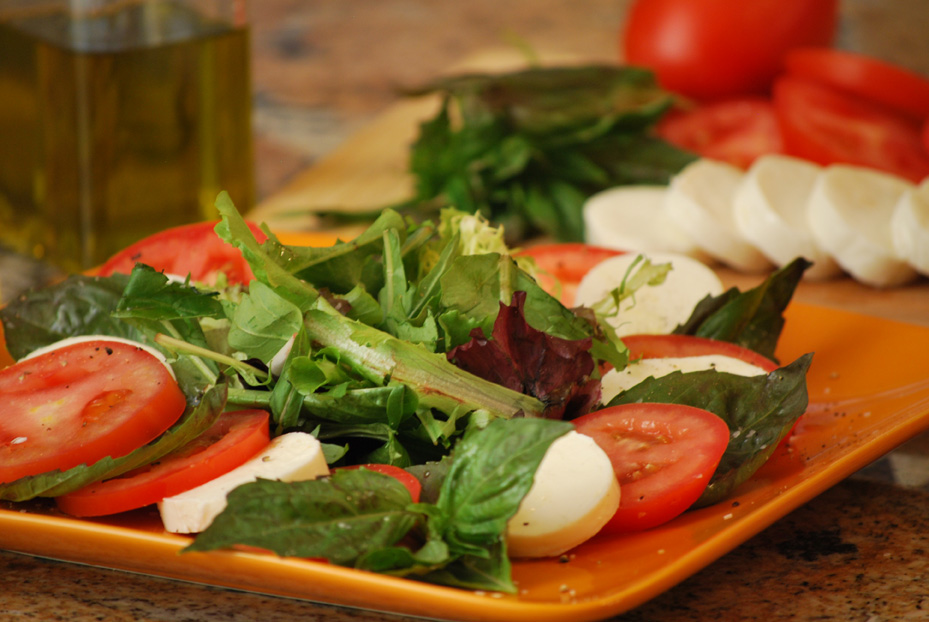 This post may contain affiliate links. Please read my disclosure policy. for more details.

Ingredients:
Spring mix lettuce
Garden, farmers market or Roma tomatoes
Fresh Mozzarella (ball or sliced log)
Fresh basil leaves
Kosher or sea salt
Fresh ground black pepper
Olive oil
Balsamic vinegar (optional)
Directions:
Place Spring mix lettuce in center of plate. Slice tomatoes and mozzarella. Place around the lettuce in a circle, alternating tomatoes, mozzarella and basil leaves. Refrigerate if making ahead of time. Dress immediately before serving with salt, pepper and light drizzle of olive oil. Balsamic vinegar can be served on the side if desired. Enjoy!